Welcome to Legally Bound
We're dedicated to giving you the very best guidance, with a focus on Estate Planning, Trusts, Will Writing and Powers of Attorney.
Founded in 2020 by Alex Bound, Legally Bound was borne out of a vision to provide his existing clients with a first-class Will Writing service. Alex's passion for providing the best advice possible has seen him build 20 years of experience giving financial advice and has culminated in building a successful and highly regarded business Bound4Retirement
Bound4Retirement was set up in October 2019 and specialises in wealth management and lifetime planning. In addition to Pension Advice; Bound4Retirement advises on other aspects of this important time in your life, including Inheritance Tax Planning to preserve Family Wealth, Long Term Investment Strategies balancing Growth & Income. With a large and established client base, Alex realised that many of his clients found it hard to find an Estate Planner they could trust and provide the service that is required for the right cost.
The solution to this was to bring it all "in-house" - meaning Legally Bound was born.
Alex brought Ryan Williams on board as Estate Planner to help move Legally Bound forward. Ryan brings with him years of customer led sales and account management, to ensure your peace of mind of professional and appropriate service.
If you have any questions or comments, please don't hesitate to contact us.
Find us here: City Works, Alfred Street, Gloucester, GL1 4DF
Your Wealth. Your Wishes. Legally Bound.
Our Staff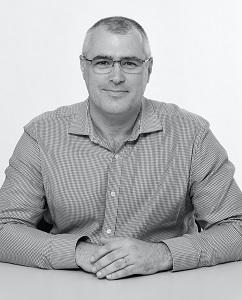 Alex Bound
Co-owner of Legally Bound and Bound4Retirement along with my wife. I have 20 years' experience of financial services with an Advanced Diploma in Personal Tax & Trust Planning as part of my Chartered Financial Planner status. Having worked with 5 different companies over the 20 years I have long been planning on how best to provide the best services for my clients and this has led me to finally launch my own companies after careful consideration of my client's needs.
I'm now a retired rugby player but it is still my passion, I am a season ticket holder at Kingsholm (in the Shed of course) and try to get to at least one away European game each year. I also love Skiing and sometimes I get to combine a trip away with rugby and skiing at the same time.
Father to a beautiful daughter. Husband to a beautiful wife.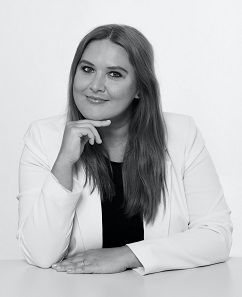 Dana Bound
I am co-owner of Legally Bound and Bound4Retirement where I am the Administration Manager of both companies.
It's been 4 years I started to take an interest in pensions and retirement planning. As my husband is a Chartered Financial Planner, he is constant inspiration for me in these fields. I am almost half-way to my Diploma in Regulated Financial Advice, eagerly studying in between working hours.
I have Bachelor's degree in Philology having always been interested in languages and speak four at the moment. My passion is Russian classic literature. I adore Nabokov and Dostoyevsky. My perfect evening is spent talking about politics and history as these things fascinate me.
I am a mother to one daughter Vivienne who is my gem and every day motivation.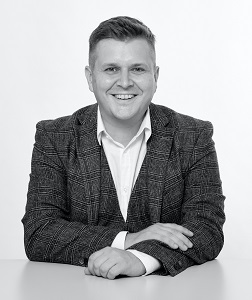 Ryan Williams
I'm the Estate Planner with Legally Bound, after joining the team in September 2020.
I'm a big fan of watching Rugby - namely Gloucester and Wales, which can be an emotional rollercoaster at times. I play the guitar badly and enjoy going to watch live music when I can (to see how it should be done!).
With an uncanny ability to retain "useless" knowledge, I really enjoy going to pub quizzes. They're often the only way to draw out half-forgotten information from the deep recesses of my memory and a great way to keep the brain trained.
Another interest I have currently is looking into Classical/Ancient history, I can easily get lost for hours in books and documentaries on the subject.